No specific qualifications are required to fit an air source heat pump but it is strongly recommended that heating engineers undertake the relevant product training prior to completing their first heat pump installation. This can include manufacturer specific product training, low temperature heating system design and/or installation training and industry level qualification courses.
MCS Accreditation
If you are looking to complete heat pump installations which are to be eligible for Government funding, you will need to be MCS accredited. To achieve MCS accreditation, engineers are required to completed industry qualifications such as the OFT21-504A: Installation, commissioning and servicing of Air Source Heat Pumps and/or OFT21-504D: Design of Heat Pump systems. 
G1 Installer Scheme
To become a G1 Installer for their air source heat pumps, Grant UK requires an installer to complete Grant heat pump product training. Please click here to read more about the requirements to join the G1 Scheme and for further information about Grant's heat pump training courses, please follow the links below. 
Grant Aerona³ Air Source Heat Pump Course
Online Heat Pump Training available via the Grant eLearning Academy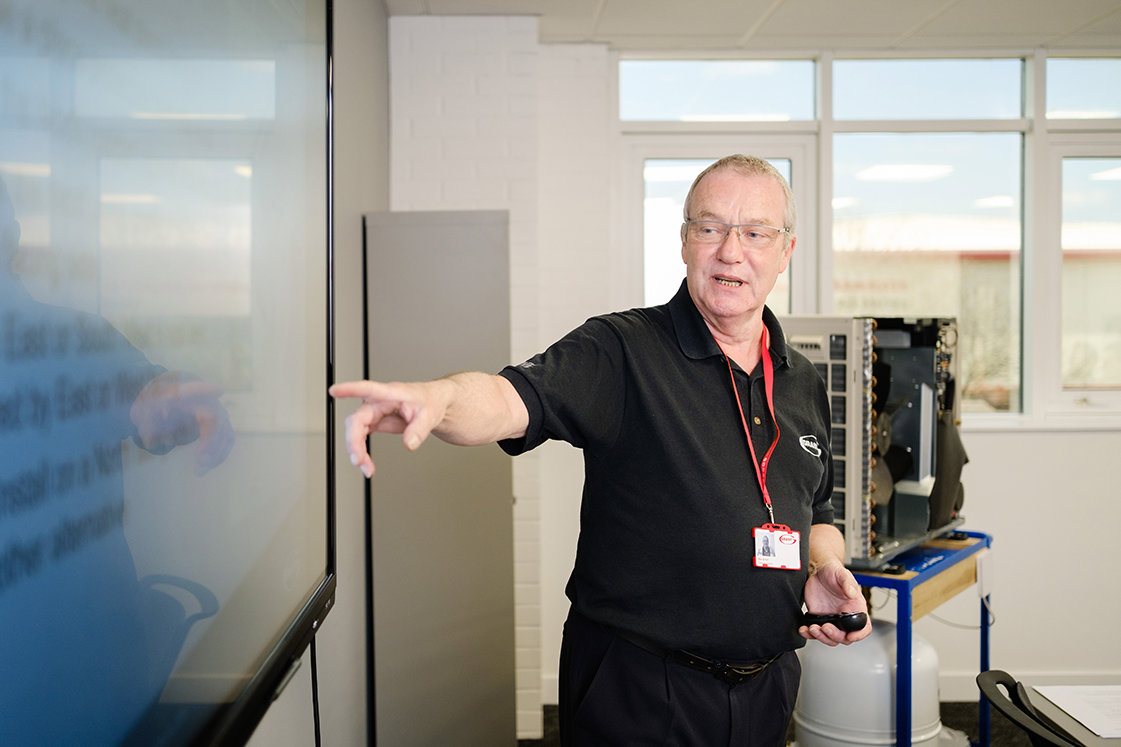 Was this article useful?
3 out of 3 found this helpful
Have more questions? Submit a request