OFTEC Oil Boiler Training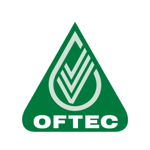 This OFTEC course includes training and assessment for practicing oil technicians wishing to obtain OFT10-101 registration - as an oil servicing/commissioning technician allowing them to commission pressure jet oil appliances in accordance with Part L of the current Building Regulations (England & Wales).
Course Overview
This course is for technicians who wish to service and commission pressure-jet appliances. The course covers a variety of areas, including health and safety, fire valve installation, regional legislation and requirements, safe electrical isolation, knowledge of oil storage and supply, knowledge of appliance installation, knowledge of heating systems, and practical servicing and commissioning.
Who Should Attend
This course and qualification is designed for practicing oil technicians. For OFT10-101 candidates lacking 'hands on' experience in the servicing/commissioning of pressure jet burners, Grant strongly recommends attending the Grant Pressure Jet Burner course before undertaking OFT10-101 training and assessment.
*Candidates who are currently still OFTEC registered (ie. who need to be re-assessed to re-register) are only required to sit a shorter re-assessment. In this case, the duration of the training and assessment has been reduced to three days. Candidates who have not been previously OFTEC assessed, or those who were registered but have allowed their registration to lapse for more than 12 months, will have to sit the full OFTEC assessment. The duration of this training and assessment in four days.
CAT 1: currently registered OFTEC Technicians seeking re-registration
CAT 2: unregistered, experienced Oil Technicians looking for registration
Cost: Please contact the Grant Training Department
Upcoming courses
| | | |
| --- | --- | --- |
| December 04th 2023 | Grant UK Training Centre, Swindon (CAT 2) | Enquire |
| January 10th 2024 | Grant UK Training Centre, Swindon (CAT 1) | Enquire |