The condensate pipe on a boiler facilities the safe removal of condensate from your boiler. A frozen condensate pipe can create several problems depending on the type of boiler you have. If you suspect that your condensate pipe is frozen, you can usually fix this yourself by thawing it out with warm water.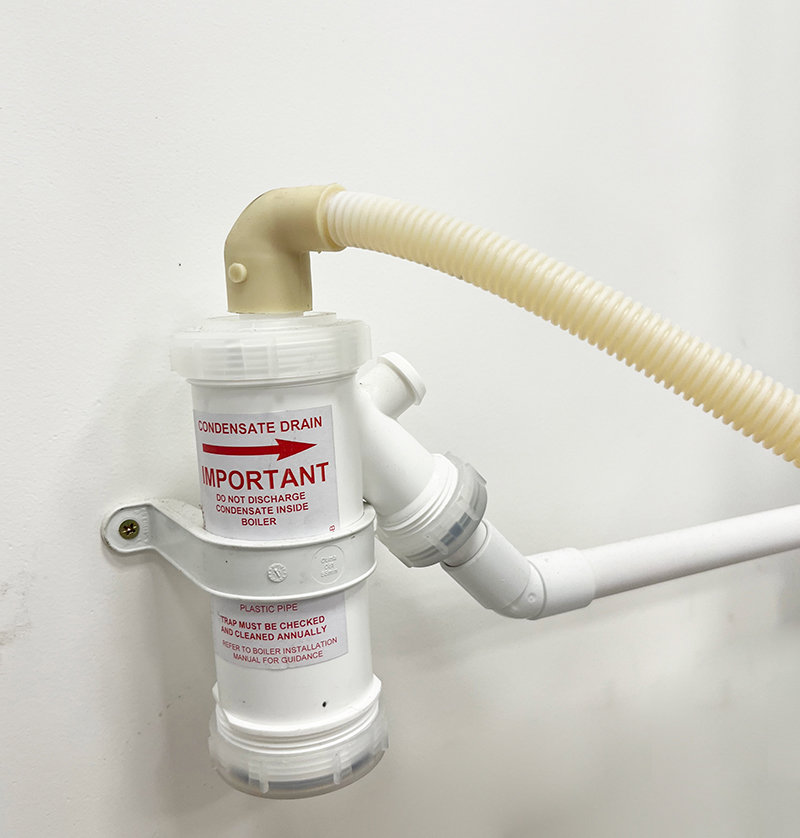 Credit: The condensate pipework for an oil boiler
The information provided here is advice only - if you are not happy to check your product, please contact a heating engineer to assist.
Was this article useful?
0 out of 0 found this helpful
Have more questions? Submit a request
Are you a professional? View our Professional Support Centre