As your heat pump operates by electricity, you will naturally see an increase in power consumption, especially if you have replaced a gas or an oil boiler. As with all domestic heating systems, running costs will always be greater during the winter months. In fact, it is estimated that a heat pump will use 63% of its annual energy usage between November and February, with minimal energy consumption for the remainder of the year. Because of this, any comparison of a heat pumps running costs with conventional heating appliances should be made over the whole year.
Please refer to the infographic below for an estimated breakdown of a household's annual energy consumption and watch the video to learn more about heat pump energy consumption.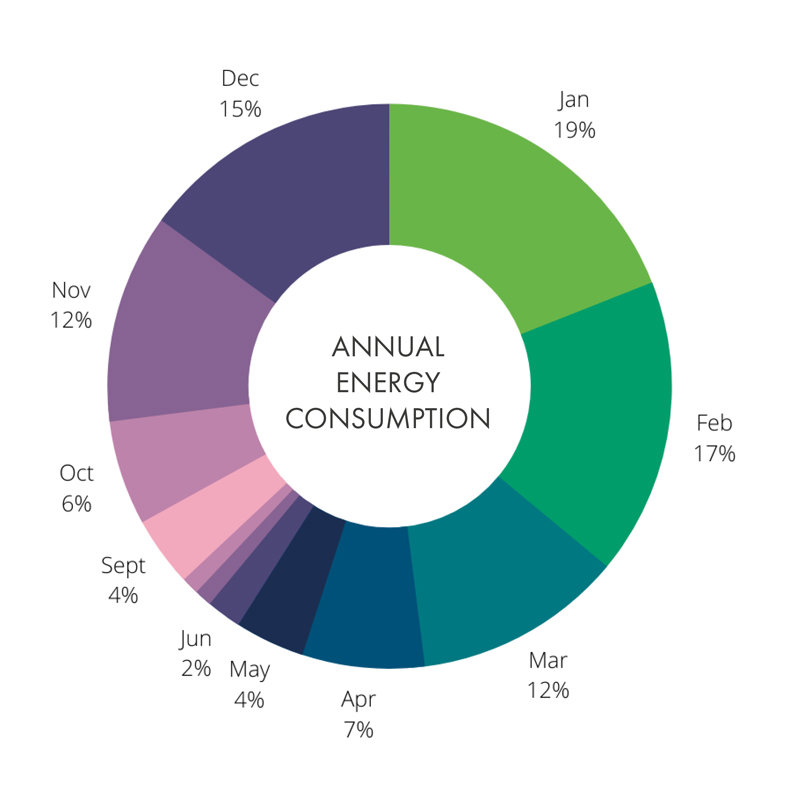 The information provided here is advice only - if you are not happy to check your product, please contact a heating engineer to assist.
Was this article useful?
0 out of 1 found this helpful
Have more questions? Submit a request
Are you a professional? View our Professional Support Centre