It is really important for homeowners to look after their heating system to ensure that the boiler and all the system components are able to operate correctly to meet the hot water and heating demands when required. To help you maintain your Grant boiler, we have put together five handy tips and energy efficiency measures for boilers which should help your appliance work as effectively as possible.
Top Tip #1 Do not run out of oil!
It might seem an obvious one this tip but keeping an eye on your fuel tank is an important task which homeowners should regularly do, especially during the winter months. If you see your fuel levels starting to get low, get your oil topped up before you run out because if your fuel tank runs empty, this can cause numerous problems for both the boiler and the system itself.
Some oil tanks have a sight gauge on them to allow you to monitor the oil level within. A useful tip to bear in mind if you have one of these is to remember to operate the oil level valve located at the base of the gauge. You need to pull this valve out in order to check the correct level of fuel inside the tank, otherwise you will not see the correct oil level.
If you do run out of oil, it will be important to bleed air from the oil line to get your boiler to start again – for more information about this, please refer to one of our other blogs - 'How to bleed an oil burner'.
Top Tip #2 Get your boiler regularly serviced
Domestic oil boilers which use kerosene (such as Grant's boilers) should be serviced every year. During a service, the boiler and burner will be cleaned and the burner combustion will be reset to allow the boiler to continue operating as efficiently as possible. The service will also involve checking both the boiler and flue system components and replacing certain consumable parts, for example the nozzle or flexible fuel hose. This will further ensure the safety and reliability of the boiler's operation.
Your boiler should be serviced by a competent engineer – the company who installed your boiler may be able to service it or, alternatively, you can use other service engineers in your area. If your Grant boiler is due for its annual service, you can find local service engineers by using our Find an Engineer search facility.
Top Tip #3 Monitor your system's water pressure
If your boiler is operating as part of a sealed heating system (which is commonly the case these days), it is a good habit to routinely check the system pressure on the pressure gauge. This gauge may be found on the boiler's control panel or elsewhere on the system (your installer should have informed you where this is.) It is best to check the pressure when the system is cold and it should read at around 0.7bar for a bungalow and around 1.2 bar for a two-storey house.
If your pressure has dropped below the desired level, you can top it up using the filling link. This will either be within your boiler (as with a Grant system or combi boiler) or somewhere else on the system. Please note, if you keep having to top up your system pressure, this may indicate a leak that will need to be dealt with, in which case contact your installer or service engineer for assistance.
Top Tip #4 Protect the boiler and system from corrosion
Avoiding problems with corrosion can significantly improve the lifespan and operation of your boiler and heating system. For example, treating the system water can help prevent corrosion within the radiators, pipework and boiler. If corrosion does build up, this can lead to a variety of problems such as a reduction in heat output due to blockages in the boiler, pipes, valves and radiators as well as leaks from the radiators and boiler.
Fitting a magnetic filter in the system pipework, for example a Grant MagOne, can substantially help reduce the amount of debris in circulation within your system and, in turn, can reduce the likelihood of blockages causing problems in the future. Power flushing your system can also help to maintain the quality of your system water.
Top Tip #5 Correctly set your controls
To get the best use out of your boiler and heating system, it is recommended that homeowners use adequate, energy saving boiler controls to help them to accurately set their preferences. Correctly set heating controls will allow you to set the level of comfort that suits you while also minimising energy waste and fuel consumption. A simple two-channel programmer, for example, will allow you to precisely set the times when you want your heating and hot water heating to operate – so your system will turn on when you want and need it to, reducing unnecessary usage. There are also more sophisticated heating controls now available, many of which can be controlled via mobile apps, which can enable homeowners to set their bespoke, ideal heating preferences.
In addition, room thermostats can allow you to set comfortable air temperatures and TRVs (thermostatic radiator valves), fitted to all or most radiators, allow the individual temperatures in each room to be set at a desired level. The most effective way to use TRVs is to make small adjustments until you reach the required room temperature. Once your optimum room temperatures are achieved, leave the TRVs alone – do not use them as an on/off switch for each radiator!
Once final word of wisdom in this blog… Please do not be tempted to try and control the temperature in your home by adjusting the control thermostat on your boiler. Your installer would have set this to the required water temperature for your heating system and it should be left alone. Instead, use the room thermostat, TRVs or other control systems mentioned above to keep control of your room temperatures and to help your boiler work the way you need it to.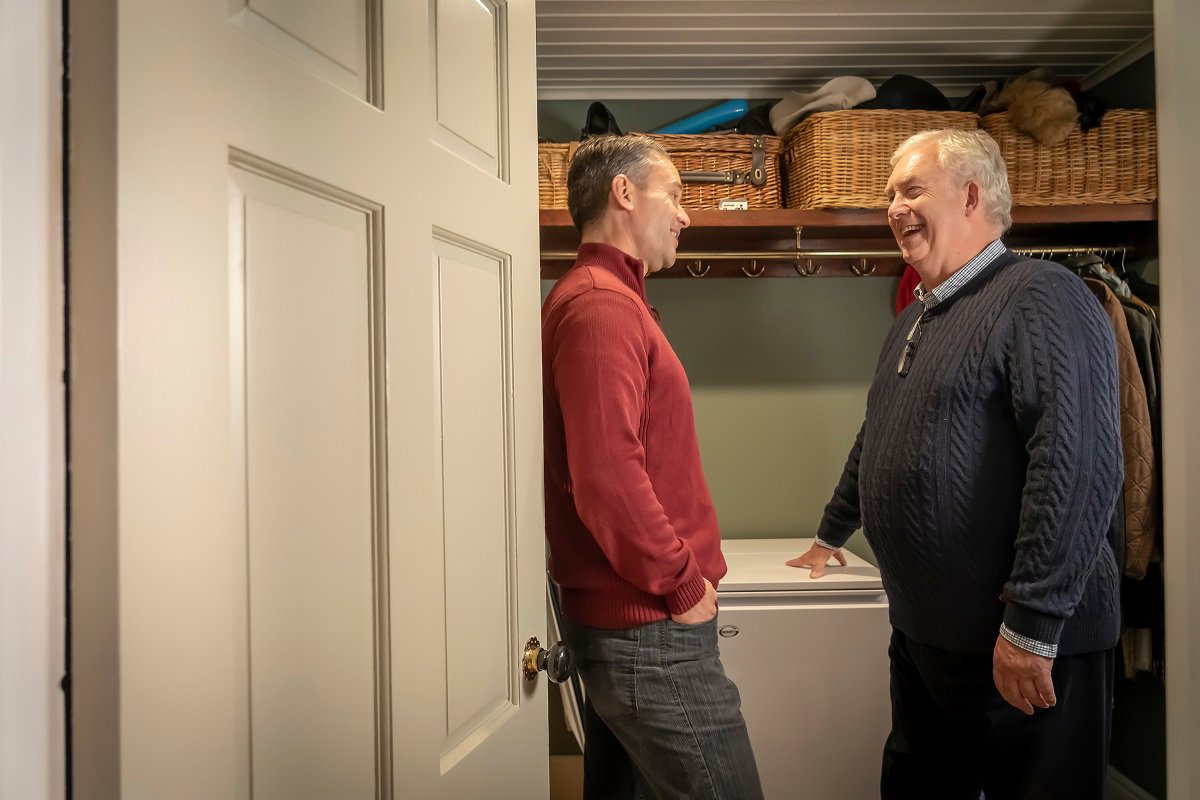 Helen Rishworth
Content & Communications Manager at Grant UK